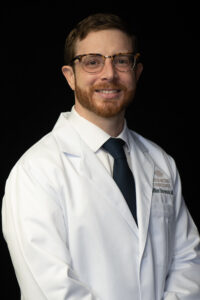 William Stevenson, MD, is a fellowship-trained vitreo-retinal specialist, certified by the American Board of Ophthalmology.
Dr. Stevenson received his medical degree from the University of Kansas. He completed residency in ophthalmology at the University of Arizona and a vitreoretinal diseases and surgery fellowship at the Ohio State University. Dr. Stevenson joined Vitreo-Retinal Consultants and Surgeons in 2023.
Dr. Stevenson has authored several publications and presented his work at national conferences.